Sedi News Updates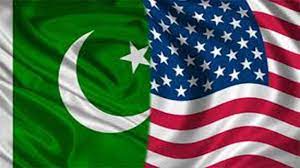 Islamabad: (Web Desk) America and Pakistan have agreed to increase bilateral trade and unveiled a strategy to promote investment.
US Ambassador Donald Bloom said that under the five-year program, trade and investment will be increased and Pakistan's economy strengthened, including measures to reduce business costs and provide a favorable environment for foreign investors.
He said that in five years, 2.5 million dollars will be invested in Pakistan through the private sector, with the help of which the investment is likely to increase to 75 million dollars, after which the volume of trade of Pakistan will increase- US 4 million. increasing.
At this time, American Ambassador Donald Bloom said that Pakistan's economy is facing many challenges, there are threats of climate change in Pakistan, America will continue to support the economy, stability in the country is essential for foreign investors. Economic stability is very important Pakistan needs to do a lot of work on green energy.
Minister of State for Finance Ayesha Ghos Pasha said that Pasha wants to increase trade with America, Pakistan is improving its economy, Pasha is making the environment favorable for investors.