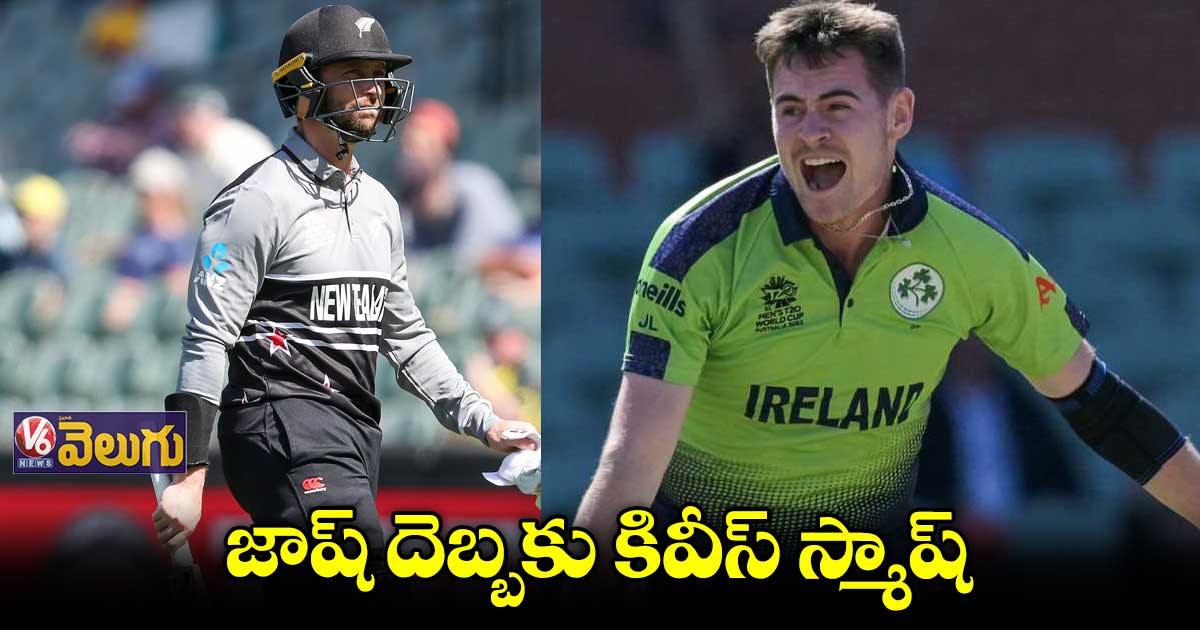 Batsman De Hava in Dhanadhan Cricket. Any bowler… shit. That's why he became Dhanadhan Cricket. But to excel in bowling in the T20 format is not a common thing. It must be said that the bowler's talent lies in getting the better of the batsman, especially by taking wickets. But taking two or three wickets in a whole match is the climax… taking three wickets in a row in one over is the climax. This is why the T20 hat-trick is slightly different from the Test and ODI hat-trick. Another hat-trick was recorded at the recent T20 World Championship. Irish bowler Josh Little scored a hat-trick in the match between New Zealand and Ireland.
Fell a little..
The hat-trick was registered in the New Zealand-Ireland match, which took place in Adelaide Vedich. New Zealand that kicked up the dust at the start… Ireland collapsed in the last overs. Especially Josh Little… bothered the Kiwi batsman with his bowling. New Zealand, who were in a hurry to score over 200 points, had their eyes on the scoreboard. They ended up with 185 runs over 6 wickets.
Magic at 19..
Josh Little scored a hat-trick in 19th place. Captain Kane Williamson was sent to the pavilion in the second ball of the over. The swinging ball falls on the middle stump and strikes through the deep back square leg. But the moment was lost, the ball flew into the air and fell into the hands of Delaney. James Nisham is out on the third ball. Falling on the stump of his leg, Nisham hits the pads and returns to the weight. On the fourth ball, Santner reached the pavilion in the same way. At the same time, Little scored a hat-trick. This is the second time that a hat-trick has been scored at the 2022 T20 World Cup. At the same tournament, UAE bowler Kartik Meyappan scored his first hat-trick in a group match. He dismissed three batters in three balls against Sri Lanka.
Six hat-trick heroes…
So far, six bowlers have scored a hat-trick in the history of the T20 World Championships. Registered the first hat-trick of the 2007 World Cup. Australian bowler Brett Lee achieved this feat against Bangladesh. After that, a second hat-trick was recorded at the 2021 T20 World Cup. In 2021, Irish bowler Curtis Kamfer won four consecutive goals against the Netherlands. Sri Lankan player Vanindu Hasaranga also scored a hat-trick in this tournament. South African bowler Kagiso Rabada scored a hat-trick against England at the 2021 World Cup itself.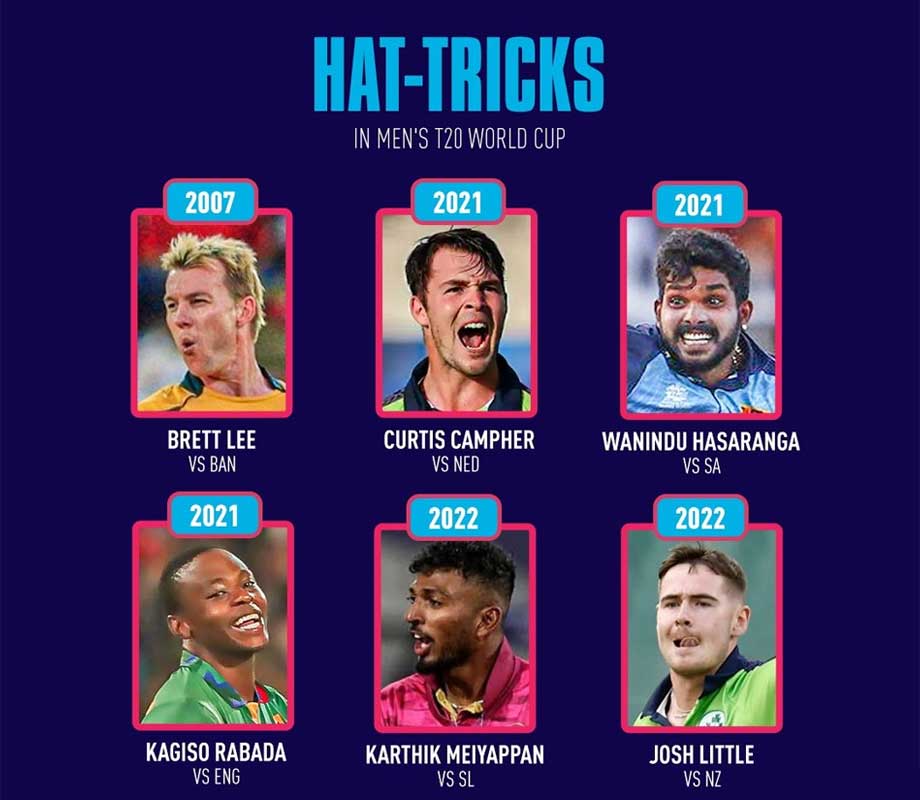 .