Sedi News Updates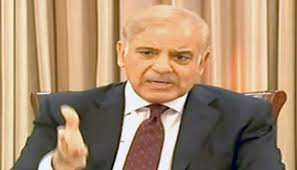 Cairo: (Web Desk) Prime Minister Shehbaz Sharif has said that he appreciates cooperation with the International Monetary Fund (IMF) and will implement the program, the negative impact of the flood situation in the distance re -economic development of Pakistan. put together.
Prime Minister Shehbaz Sharif met the Managing Director (MD) of the International Monetary Fund (IMF), Kristalina Georgieva, on the sidelines of the COP 27 summit held to address the effects of climate change.
At this time, Shehbaz Sharif said that the IMF program will be completed, the assistance of the IMF is appreciated, the budget estimates have been changed for immediate relief and rehabilitation of the victims of floods, Corona, the decline of the world on the pace of Pakistan's economic recovery.
The prime minister said that saving lives and rehabilitating flood victims is the first priority, hoping that the COP 27 conference will be a milestone in bringing routine justice. -weather.