Sedi News Updates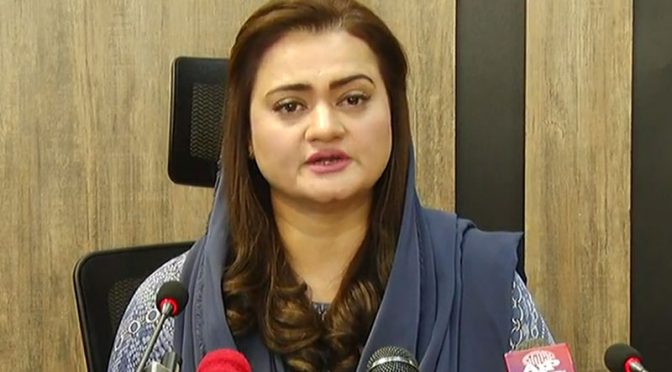 ISLAMABAD: (Web Desk) Federal Minister for Information and Broadcasting Maryam Aurangzeb has severely criticized the Chairman PTI and said that Imran Khan is only suffering from harassment now.
The main leader of Pakistan Muslim League (N) and Federal Minister Maryam Aurangzeb has said in her response to the former prime minister's statement that people have stopped listening to Imran Khan's hate, accusations and lies.
He said that the people have rejected riot, anarchy and hatred, Imran Khan's words have no effect on anyone.
It should be noted that Imran Khan addressed the Long March participants through a video link and said that our true freedom movement will not stop, the country will not be free until justice comes, and if justice is not done, neither will society. This country will not be developed at all.
PTI President said that the treatment of Azam Swati is sad, he took such a view that we are terrorists, I am the former prime minister of Pakistan but my FIR is not registered.