Governor Tisori appreciated the services of the donors for the flood affected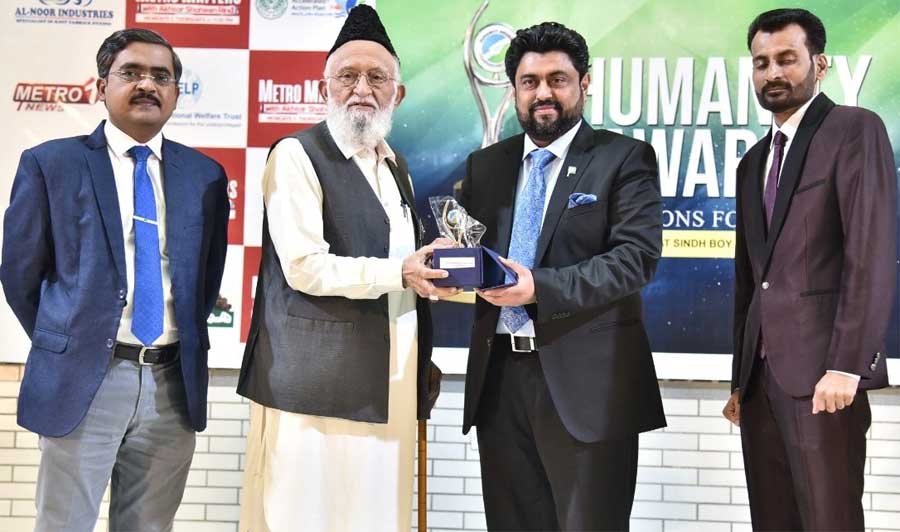 Sindh Governor Kamran Khan Tesori has said that social workers and philanthropists have supported the people in all difficult times and even during the recent heavy rains they have supported the relief work. He expressed these views while addressing a Humanity Award ceremony organized by a local news channel for philanthropists and businessmen who provide social services during the reporting week.
He said that there is no doubt that philanthropists and businessmen are performing their moral and social duties very well.
He congratulated the awardees and expressed the hope that the award will boost the morale of philanthropists and businessmen and they will do social services more diligently.
He further said that in every difficult situation the entire nation unites and this spirit distinguishes us from other nations. He appreciated the idea of ​​Akhtar Shaheen Rind to help the flood victims.
He told the audience that he visited the flood affected areas of Dadu where the situation is very bad, people do not have enough food, drinking water and shelter, and we need to do more to help them. On this he said, philanthropists should come forward and help us because at this time the affected are surrounded by difficulties and they are looking towards us.
Appreciating the services of Haji Hanif Tayyab, Patron of Al-Mustafa Welfare Trust for providing remarkable services in the field of education and health, the Governor of Sindh said that his organization is a leader in providing unparalleled services in the field of education and health.
He also praised the Sindh Boy Scouts and said that the scouts are rendering excellent services in flood relief.
Metro commemorates 'Pinktober' for breast cancer awareness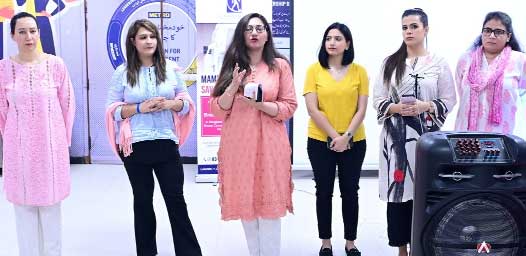 Metro, a leading international wholesale company, in association with Chugtai Lab Karachi, Pink Ribbon and Indus Hospital and Health Network (IHHN), celebrates 'Pinktober' – Breast Cancer Awareness Month during the week. Educational sessions were conducted by qualified oncologists at all metro stores and head offices across the country for more than 300 women employees. Participants were given information about social taboos associated with breast cancer, early detection and prevention.
Sharing her thoughts, Zahra Hussain, Director Human Resource Metro Pakistan said, "Metro organized breast cancer educational sessions for women employees and customers with the aim of empowering women to be proactive about their health, early detection and prevention. We want them to be confident and make the best decisions for themselves and their families. Women are an integral part of our workforce and their well-being is our top priority."
METRO has also set up Breast Cancer Awareness Kiosks at all its stores in Pakistan to distribute educational materials on breast cancer awareness among its customers.
Metro Group has a presence across Pakistan and operates 10 stores across the country, namely in Karachi, Lahore, Islamabad, Faisalabad and Multan.
Argus Properties achieves HMRW's Top Seller Number One Agency Award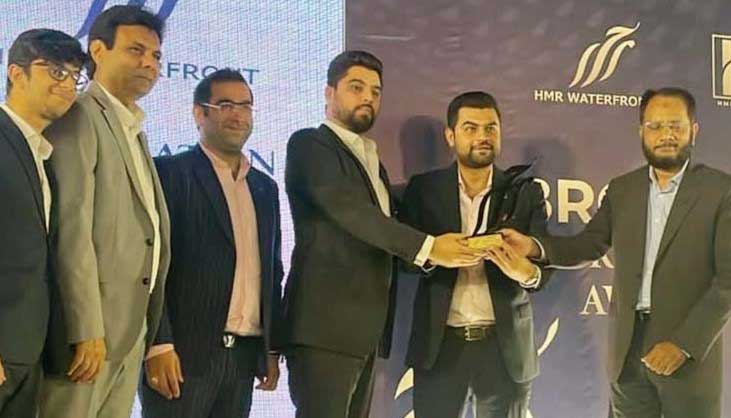 HMR Waterfront awarded Argus Properties the Top Seller Number One Agency Award during the reporting week. According to details, Hasnain Pardesi, Chief Executive of HMR Waterfront awarded the Top Seller Number One Agency Award 2021-22 to Muhammad Ahmad Malik and Muhammad Hasan Malik for best services in the Top Dealers category.
In this regard, a felicitation ceremony was organized at HMR in which Hasnain Pardesi said that Argus Properties has been providing excellent services on the basis of which the organization has appreciated their efforts. Hopefully, he will achieve more success in the future.
Chief Executive Argus Property Muhammad Ahmed Malik while talking to the media said that this award reflects the hard work of our entire team, good projects are chosen by clients in the real estate industry.
Director Muhammad Hasan Malik said, Argus is providing services to other countries along with Pakistan, it is our mission to take the country's real estate industry to international level.