New road built in Old Tarugupet
Khaga officials greeted the MLA
Bangalore
Updated: September 23, 2022 07:46:37 am
Bangalore. Chamarajpet MLA BZ Jamir Ahmed Khan inaugurated the newly constructed road in Old Tarugupet by cutting the ribbon on Thursday. Speaking on the occasion, he said that the traders were facing problems due to the bad road for the last few days. Also, business was getting affected due to waterlogging on the main road. Today, seeing the happiness on the faces of the traders, it gives satisfaction to the mind. He said that efforts are being made to provide relief to the traders by diagnosing the problems prevailing in the area at the earliest. On this occasion the office bearers of Khaga felicitated the MLA Khan.
Due to incessant rains in the city, water logging in Old Tarugupet, Sultanpet and surrounding areas used to go to the shops of the traders. The drainage of rain water was also not done properly. In the past too, traders had blocked the road regarding this problem and demanded a solution to this problem.
Former Khaga President Sajjanraj Mehta told that Khaga office bearers were constantly trying to solve the problem with BBMP Commissioner Tushar Girinath, MLA BZ Jamir Ahmed Khan, Dinesh Gundu Rao, MP PC Mohan. Khaga president Prakash Bhojani, former president Sajjanraj Mehta, minister Kailash Balar along with co-ministers Siddharth Jain, Bishan Singh Virana, Jogesh Jain, treasurer Girdharilal Rajpurohit had a detailed discussion with MLA Jamir Ahmed and lighted the road to get rid of theft. Also demanded order. MLA Jamir Ahmed was felicitated on the occasion with a shawl garland. He praised Khaga's work and assured continuous cooperation. Police officers Shivakumar, Masood Bhai of Chamarajpet, Ayub Bhai, Vinayak were also very cooperative.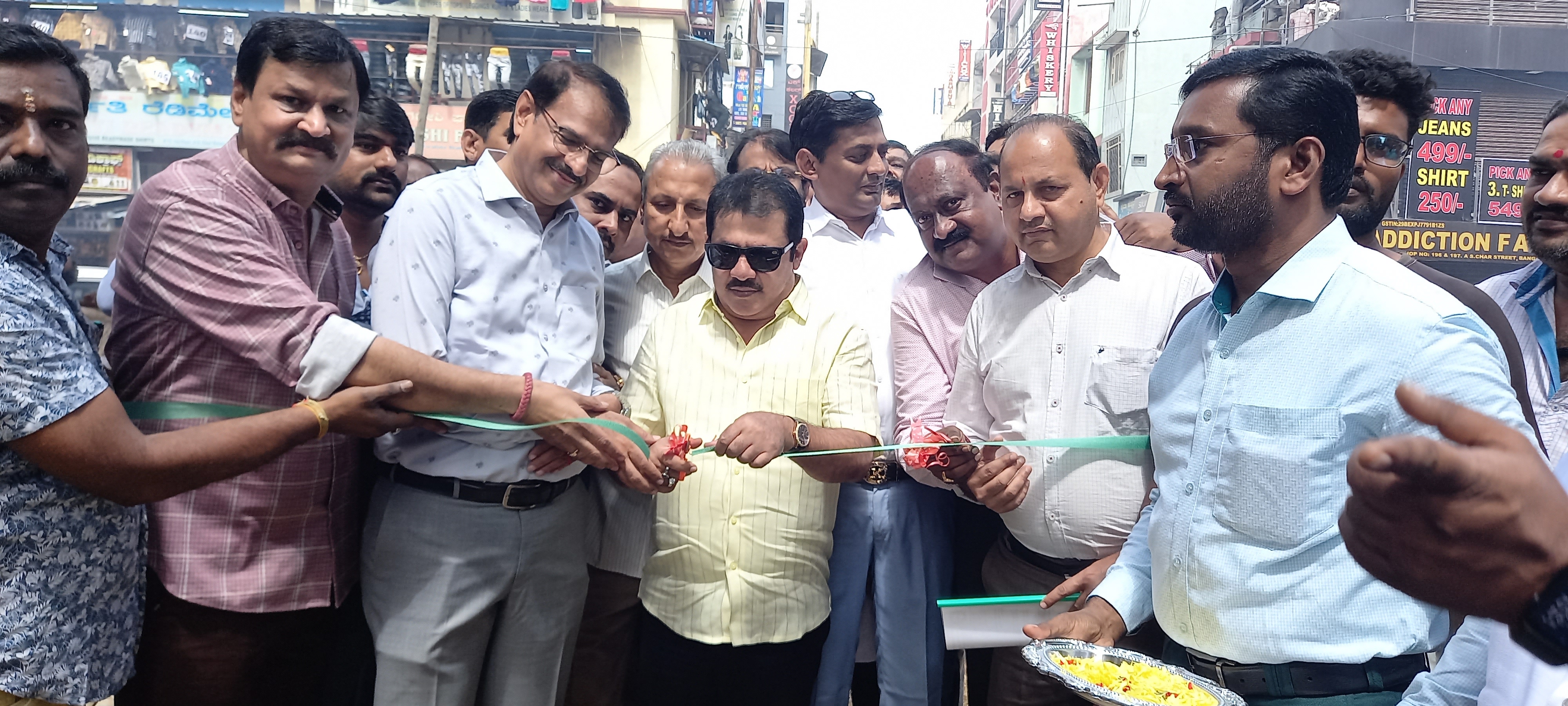 MLA inaugurated the newly constructed road
next news
,