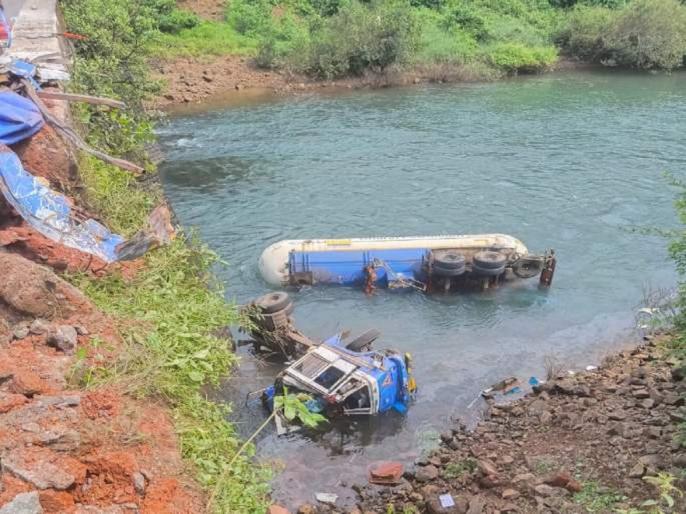 A tanker transporting LPG has fallen into the river from the Anjanari bridge in Lanja taluka on the Mumbai-Goa highway. Due to this, LPG gas is leaking from the tank and the Mumbai-Goa highway will be closed for traffic throughout the night as a precaution. Traffic on this road has been diverted to an alternative route.
Leakage of LPG tanker has been temporarily stopped. Two teams will reach the accident site from Uran and Goa. The accident took place today at three o'clock in the afternoon. The tanker has broken the bank of the bridge and has fallen into the water. This tanker is filled with 28000 kg of LPG gas.
The container was carrying compressed LPG from Mumbai towards Goa. The container met with an accident while crossing Anjanari bridge in Lanja taluk. The section passing through this area on the Mumbai Goa highway will be closed. Alternative route will be Pali via Dabhole to Lanja.
Web Title: Mumbai-Goa highway will remain closed overnight, optional road open from traffic; 28 kl LPG tanker fell into the river near Lanja, Ratnagiri
Get Latest Marathi News , Maharashtra News and Live Marathi News Headlines from Politics, Sports, Entertainment, Business and hyperlocal news from all cities of Maharashtra.
.