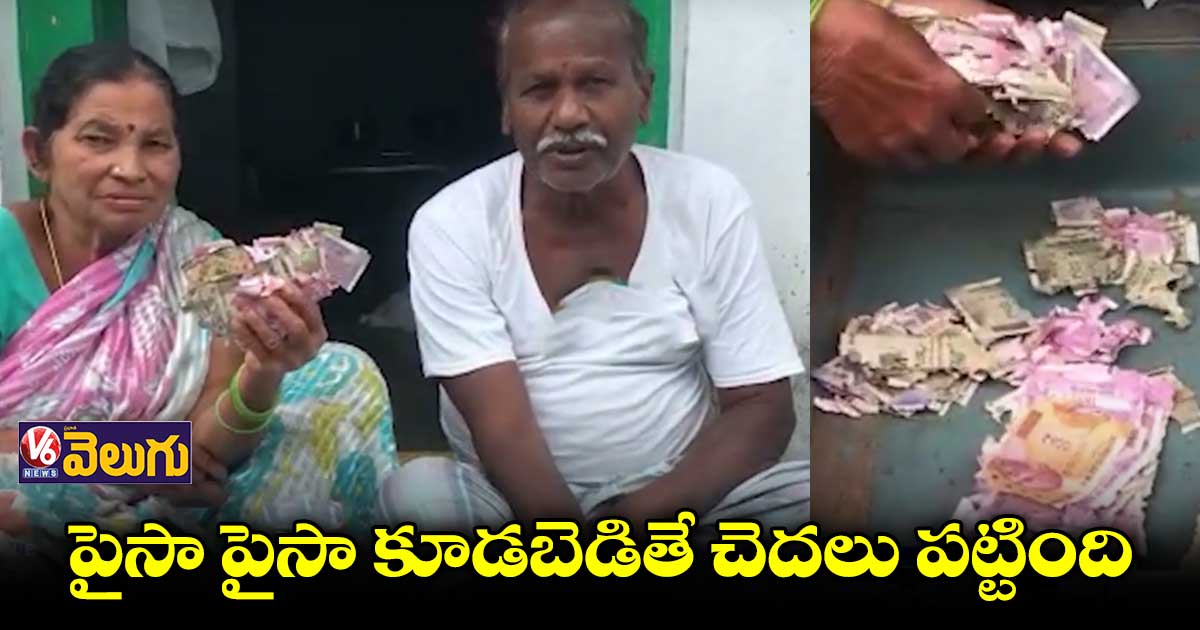 Elderly couple cried when money was wasted
It feels like the authorities don't care even if they're spinning like legs
The couple asked the government to help them
Bhadradri Kotagudem: He worked hard and saved every penny. Even if they don't have children, they want to live like Kulasa on the accumulated money. But an elderly couple cries when the hidden money is lost. The incident took place in Balahinagar, Illandu district. Gaddam Lakshmaya and his wife Lakshmi are two elderly people. A few years ago, Lakshmaya worked as a bricklayer. His wife was a worker. He worked hard and saved up to 50,000 rupees. The money was hidden in a suitcase in the house. The couple thought to use the money in case of illness. They live on pension money and a rice ration given by the government. From time to time they opened the suitcase and looked after their money. But the suitcase has not been opened lately.
But the suitcase got wet from the recent rains. Because of this, even the money inside was damaged and became useless. But when they needed money and opened the suitcase, the elderly couple said they couldn't get the money. On the advice of the villagers, they went to many banks in Illanda and begged them to change money. But the bank employees ignored their wall. Because of this, an elderly couple suffers due to the fact that they have neither children nor savings. They feel they have no one to help them except those who sympathize with their plight. The couple want the government to understand their situation and provide adequate assistance.
.