Sedi News Updates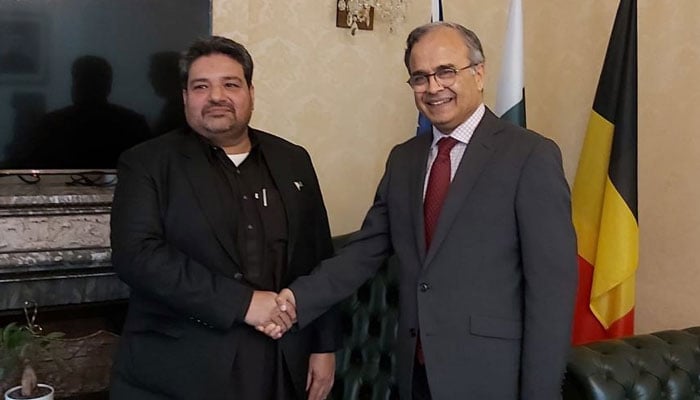 The President of Pakistan Milk and Cattle Farmers Association Shakir Umar Gujjar has met the Ambassador of Pakistan to the European Union, Belgium and Luxembourg, Dr. Asad Majeed Khan.
At this meeting, the situation of local dairy and cattle farmers in Pakistan was discussed in detail.
Shakir Umar informed the Ambassador of Pakistan about the needs of Pakistani farmers and asked them to participate in getting cooperation from the European Union in getting bread change and milk quality equipment in Pakistan.
He also said that local bread production in Pakistan has remained very low and we are not able to meet our local needs. Because our future generations are suffering from lack of food.
On the other hand, he said to protect the small milk farmer of Pakistan from exploitation, he must be protected from the dry milk mafia.
At this time, the Pakistani Ambassador assured Shakir Umar Gujjar that he would not only bring their problems to the government, but would also try to get all the possible support from the European Union for Pakistani farmers.
Commerce Secretary Rana Bilal Khan and Mohammad Anees posted in Brussels were also present at the meeting.
It should be remembered that the President of the Pakistan Milk and Cattle Farmers Association Shakir Umar Pak came to Brussels on the invitation of the Benelux Foreign Chamber of Commerce.
.