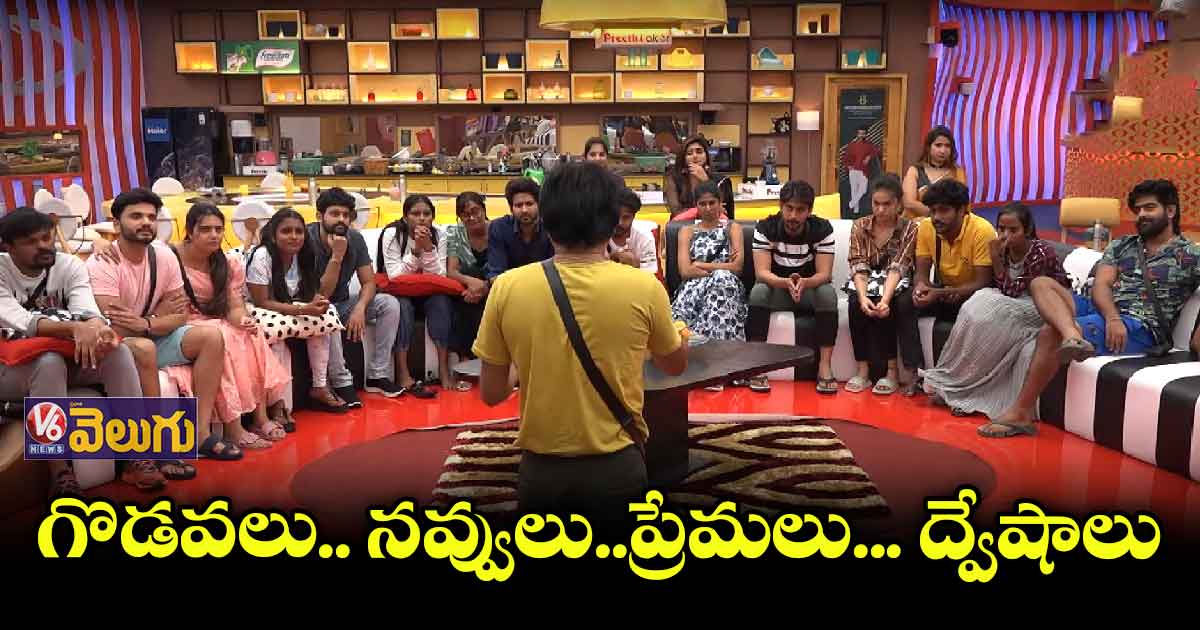 The game of a thief and a policeman in the forest has been going on for the third day. The rampage, which lasted two days, continued on the third day. And whose strategy was successful in this task? Who won? Police or thieves?
Revenant's Wrath. Wrath of Neha
Even today the flame that was lit still burns. At the beginning of the episode, Neha and Nana make a fuss. The wharf made a detour for not following the rules. Marina rolled over and said: "Maybe go to my counter for a cure for a hand injury?" She makes fun of Neha by saying Dur Dur means she can't do everything. Revenant is angry again that the real game is not fair and everyone is playing wrong. When Neha says that he can do it, he gets annoyed. The pain is different. She burst into tears again, saying that she had no intention of hurting anyone other than that she wanted to play just like the others who were also cheating. Be that as it may, the task is completed. The police team won.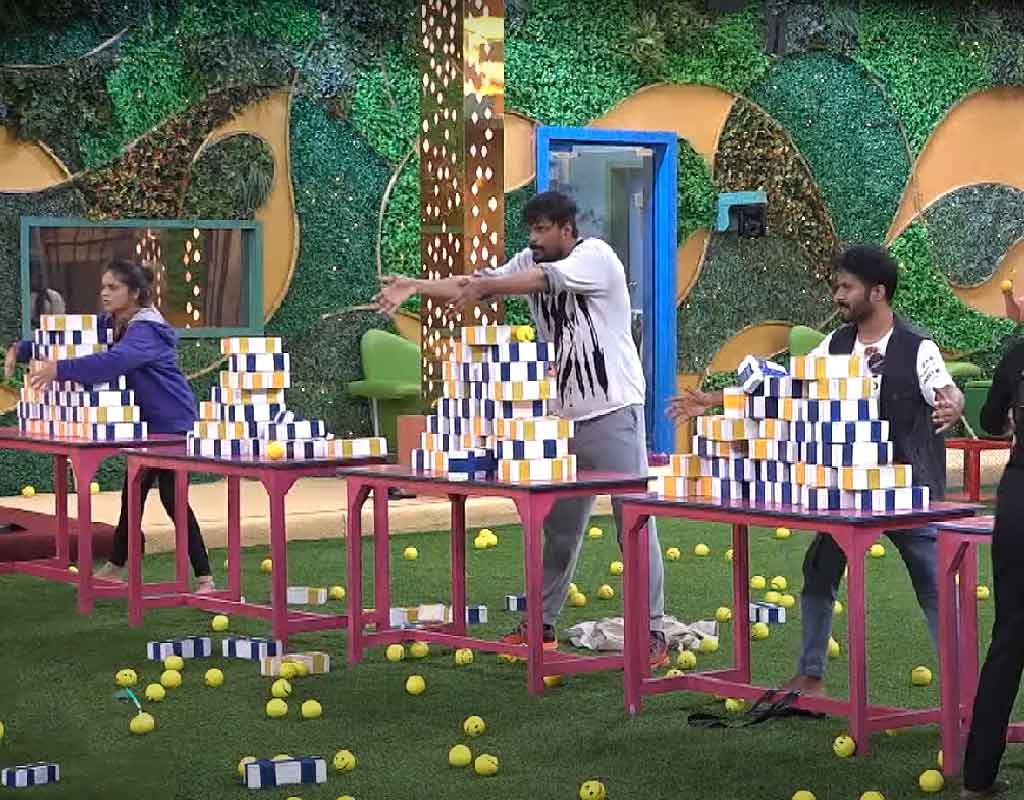 Four-column tower
Four have been selected for this week's captaincy competition. At the end of the game, Gitu had fifteen thousand eight hundred rupees and Yabhai's toys, and Bigg Boss chose her to compete in the captaincy contest. In addition, Shrisatya stated that he was not eligible to compete because the golden coconut was with him. After that, everyone discussed for a while. They argued about who did what in the game and how it happened. Some cursed. Some laughed. Others were amazed. Others were furious. After that, when Bigg Boss asked to pick the best performers, Adireddy, Faima and Srihan also joined the list along with Geetu and Srisatya. Bigg Boss gave them one more task. Everyone should bring distant bricks and stack them in a pyramid on the table. After that, all participants hit them with balls. Whoever has the most bricks when the buzzer sounds is the winner. But something strange happened in this game. I accepted defeat in the middle as I couldn't play a single desperate song to win the missions. The other four competed with this. By the time the buzzer rings, there will be more bricks left in Faima's pyramid. But she was disqualified by director Revant, as she broke the rules and pushed the brick with her hand. No matter how much Faima shouted that he could not do this, he stood by his decision. He qualified the other three for the next round.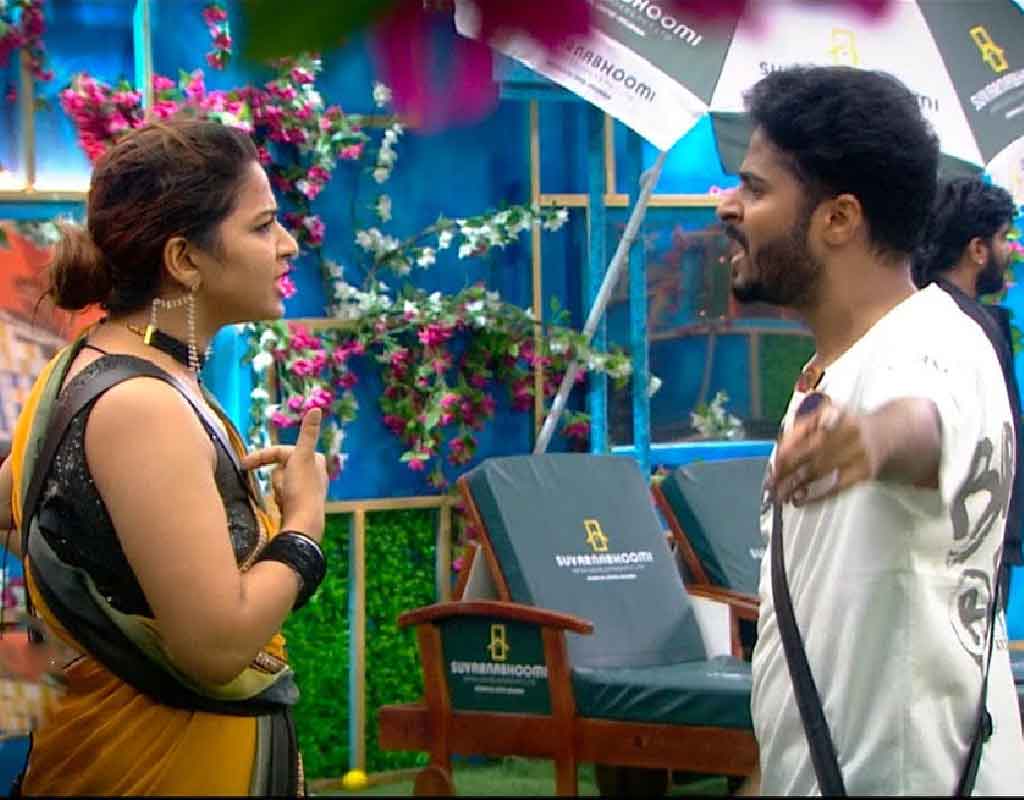 Flips for food
We all know that there is not enough food in Bigg Boss's house. Moreover, there is no luxury budget this week. That is why Sudeepah, who is in charge of the diet, is very careful to ensure that food is available to everyone. But Revenant was hurt in one thing. If you eat like that, people will get stomach ache, but Revenant won't, he said, am I not human? He was hurt because he said it and he was angry that he didn't even eat rice at night. She eventually took her anger out on Sudeep and reacted strongly. She said she didn't say that, she didn't use the word "real people". But without listening, Revant swore, took the microphone and threw it away. She shouts that she is very careful as a food manager, everyone cooperates, but Revant takes whatever he likes, but he does not say anything, if he says so, he will have to say everything. Marina claims that Sudeep's words are correct and she didn't say anything bad about Revant.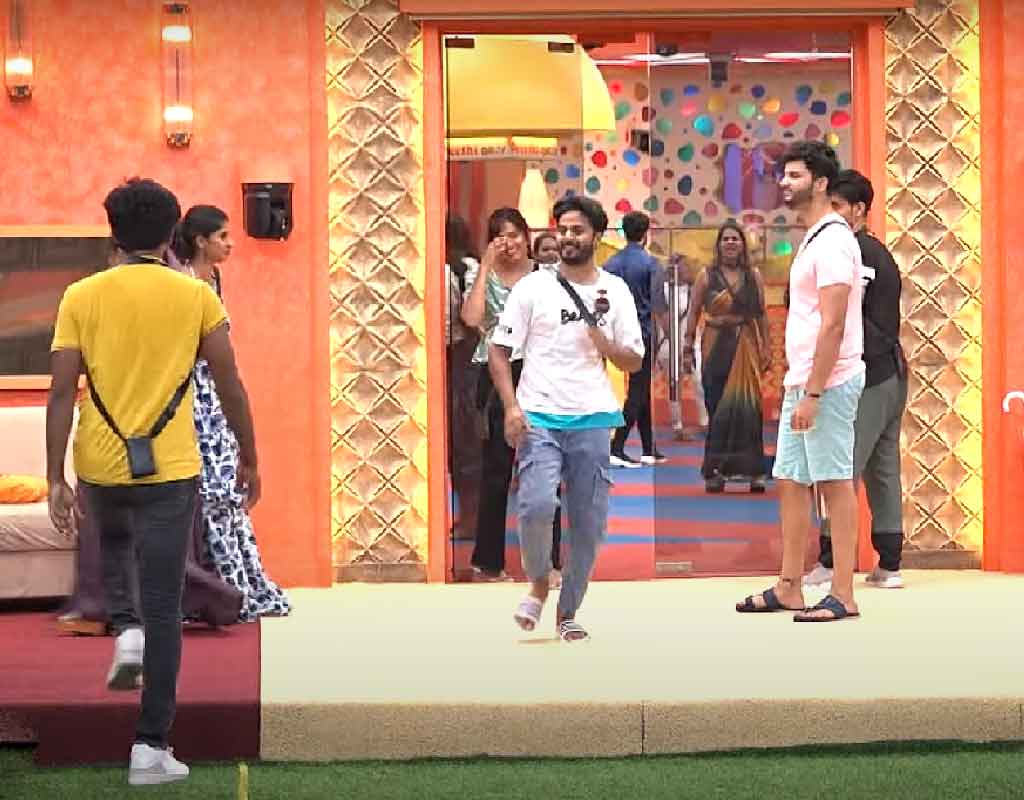 Swayamvaram for Raj. Confusion for Arjun
This time around, the love stories at Bigg Boss's house are also going well. Viewers have already discovered that there is something between Arohi, Surya, Arjun and Shrisatya. Today's episode once again proved that their suspicions are correct. The Surya tribe believe that Aarohi got hurt in the game because of Srihan. He told Faima about what had happened and got upset. After that, he sat next to Arohi and comforted her for a while when she was crying. Srihan and Neha discussed Arjun and Srisatya. When Neha innocently asks what is going on between them, Srihan decides that Arjun has feelings for Shrisatya and he doesn't care. Neha opens up a new story, saying that he sees Vasanti the same way. Srihan said that he didn't listen to control himself and even when Srisatya asked him to call him elder brother he didn't say ok. Neha puts the finishing touch by saying that I think they are doing it all for the show. After that, sitting at the table while everyone was working, Srisatya asked the Raj to tell him which of the unmarried girls in this house he liked. He loved Srishathya. Because of this, Neha is stuck in the middle. When Raj said her name, she said that Arjun was hanging from there. Jealousy also appeared on Arjun's face. Everyone laughed for a while.
Another shoots .. Gita rages
Today Srihana found Inai who was looking for a way to find a way to fight him. Other supported Fayma in the first round of the quest for the title of captain. She discussed it with director Revant. In this attempt, Srihan also tried to say that he pushed the brick with his hand. Srihan, who came there just then, told Revant that no matter what the quails come and do, you have to make your decision as the director. That's all.. The Other's fire is over. She started screaming like a quail, calling me a quail. No matter how much he said, I didn't tell you, she kept screaming. Srihan also raised his voice. But Inaya could not stand the pressure and left. However, Inaya continued to follow him and fight. With these words, Gitu entered the stage. The Other did not listen, no matter how much she said that he did not mean you, I was there too. He said it was me, not you, and kept digging. It stopped for a while if a break was given in the middle to announce the result of the task. Having received it again, Srihan got scared and ran away. He felt that he could say that he was a man, that he could steal, but he could not be called a quail. Since Inaya was still screaming, Gita began to tease, saying that quail is the right word, they call him a sparrow, he is small and cute, beautiful girls are called quails. You don't want to say anything, I don't want to hear it, go away, and Inaya whines and goes to Vasanti, who is next to her. Inayani raged for a long time in her style and left. Gitu said in her style that she was crying because she was not allowed to speak during the nomination and now she is happy, making everyone laugh.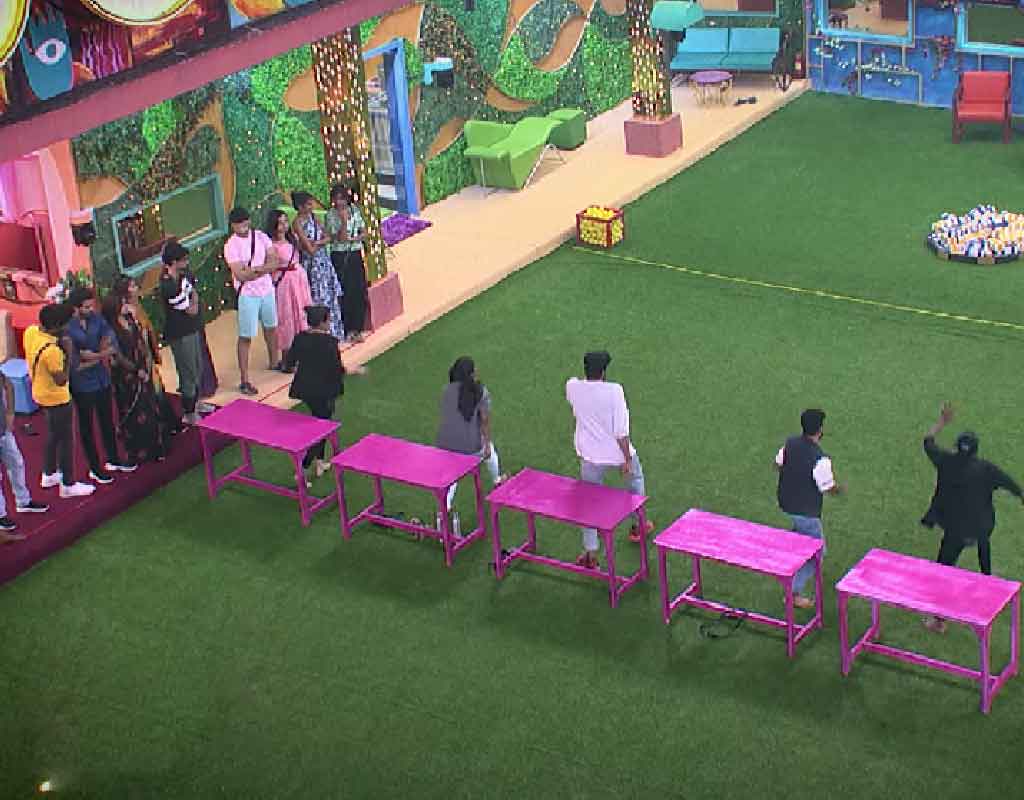 All in all, with some fights, laughter, love and hate, the house looked a little new today. Tomorrow will be the second round of the assignment for the title of captain. Adireddy, Srihan and Srisatya are going to compete. And who of them will stand to the end and who will become the captain, time will tell.

.