Puber Kalam Webdesk. The 20th "Red Leaf Festival" of Sichuan Guangwu Mountain has started in China. Tourists from different parts of the world rush to participate in this festival.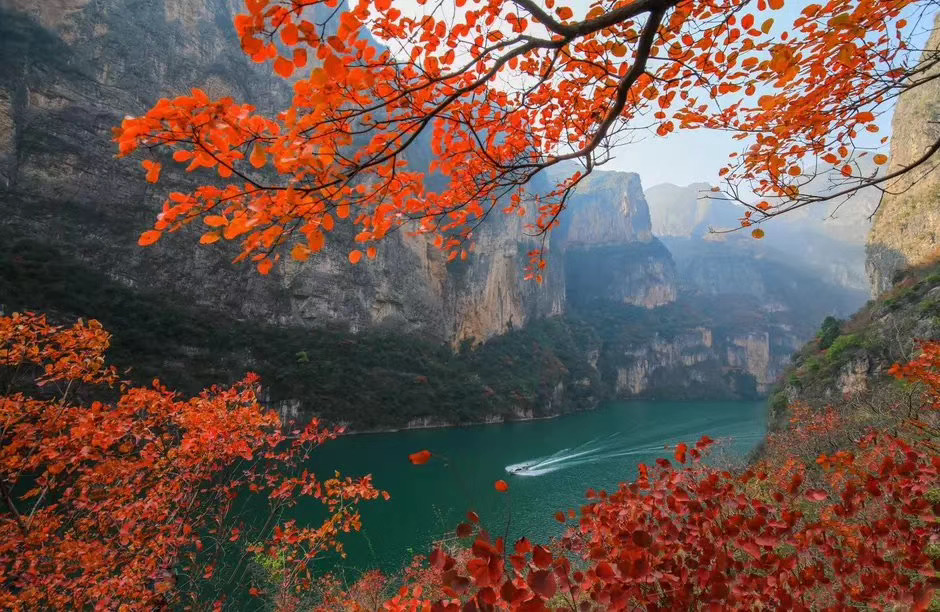 The opening ceremony was attended by an international delegation, including the diplomatic corps, youth representatives, senior executives of Chinese multinational companies and media representatives.
This year, the opening ceremony of Lalpata Utsav was held simultaneously online and offline to showcase the magnificent view of Lalpata in the Guangwu Hills.
The Lalpatar Festival is jointly organized by the Sichuan Provincial Department of Culture and Tourism, the Sichuan Provincial Forestry and Grassland Bureau, the Sichuan Provincial and Foreign Affairs Office, and the Pazhong Municipal People's Government.
The opening ceremony was presided over by Gao Ponglin, Mayor of Pazhong Municipal People's Government, and Wang Fei, Deputy Director of the Standing Committee of the Sichuan Provincial People's Congress, announced the opening ceremony.