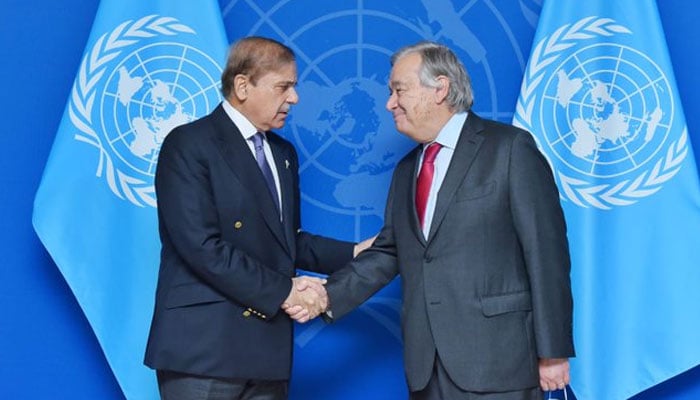 Prime Minister Shehbaz Sharif has met United Nations Secretary General Antonio Guterres in New York.
The Prime Minister raised the issue of Kashmir in front of the Secretary General of the United Nations. In the meeting, Shehbaz Sharif mentioned the deteriorating situation of human rights in Occupied Kashmir and expressed the expectation that Antonio Guterres will take steps to find a peaceful solution to the issue according to the resolutions of the United Nations.
The Prime Minister also paid tribute to the UN Secretary General for visiting the flood affected areas and raising his voice for the victims.
On the other hand, Antonio Guterres expressed his determination to provide all possible assistance to Pakistan at the international level.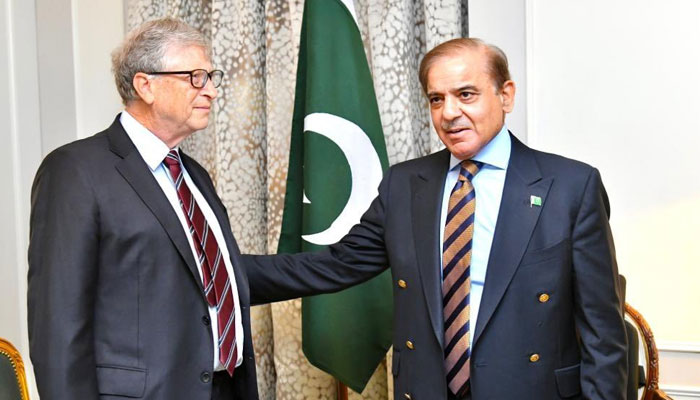 Apart from this, the Prime Minister also met the founder of Microsoft, Bill Gates.
Bill Gates expressed deep concern over the flood situation in Pakistan while the Prime Minister reiterated his determination to eradicate polio from the country.
.